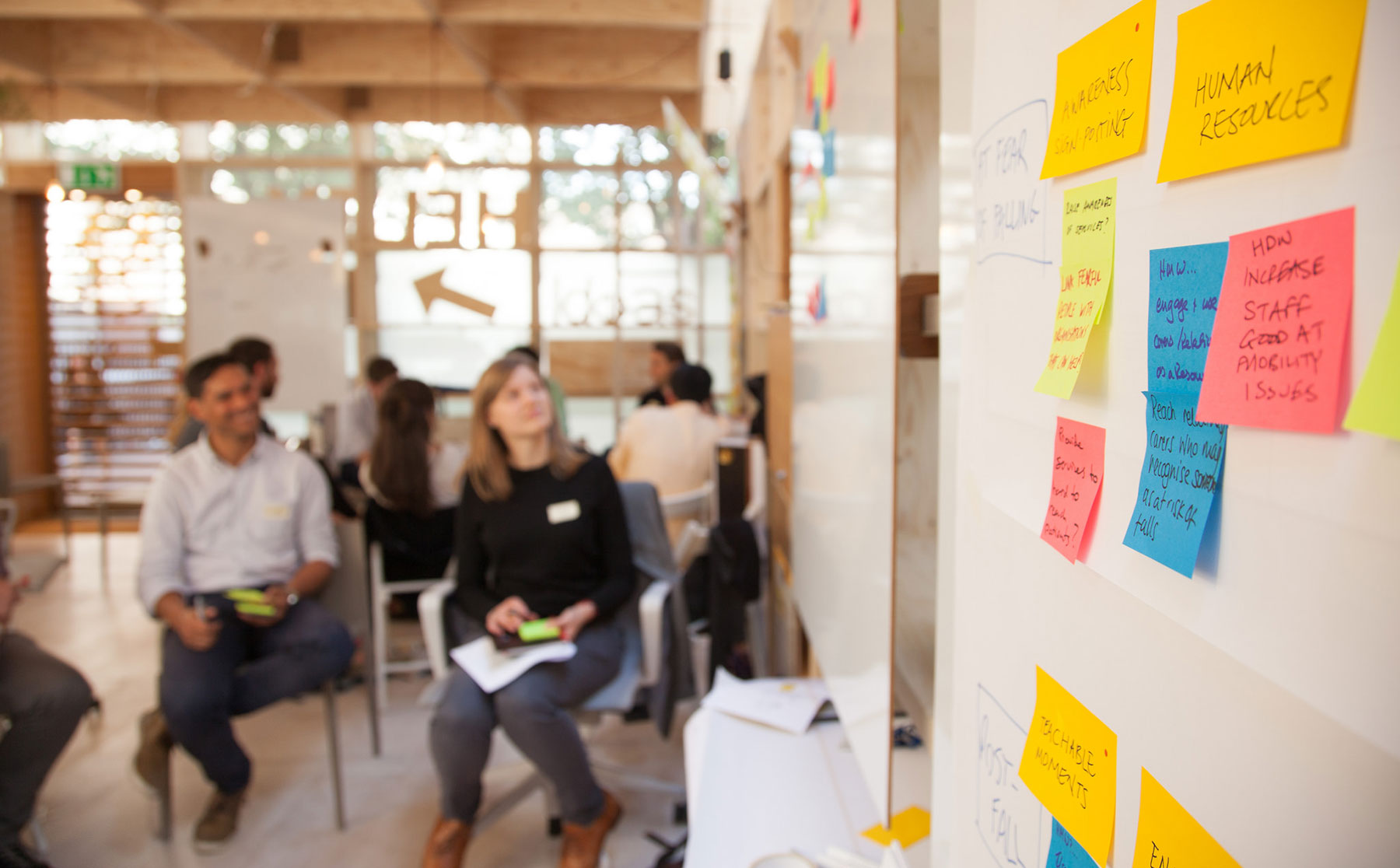 Partnering in our innovation process
Our projects start with people and our briefs are shaped by research. We spend time with hundreds of patients and professionals, so we can learn by building working prototypes and quickly unlock opportunities for innovation. Our design teams define the characteristics required for a new product to achieve desirability, usability and feasibility.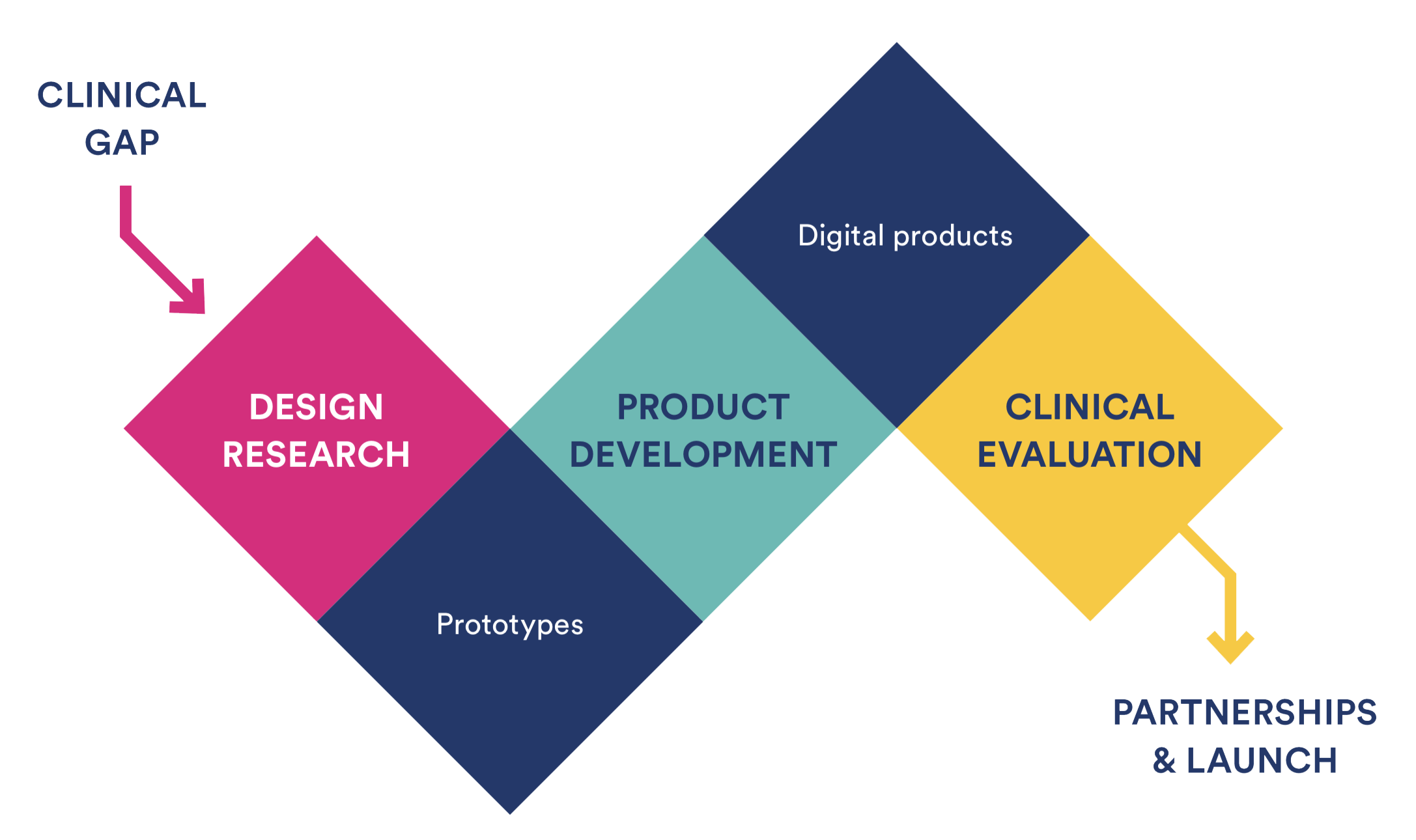 Helix Centre Innovation Process
Our product development phase is delivery- focused and creative. We construct a roadmap to build and launch production-ready digital solutions, which comply with all relevant data privacy and security standards. We work with independent researchers and partners to carry out clinical evaluations, which set the stage for growth and scalable impact.
How we work
Together with partners.
We partner with a diverse range of organisations to explore areas that are often perceived as high-risk and to design and develop solutions that deliver high quality care for all.
Together with patients.
We have unique access to the frontline of care, starting with our base in a large London NHS hospital. Our teams have worked with thousands of patients and professionals to meet the most important challenges we face in healthcare.
Together by design.
We use human-centred design principles – learning quickly and building working prototypes. We use agile software development methodologies to create digital products that can be robustly tested and evidenced in real clinical environments. And we work with independent clinical researchers to measure and evaluate health outcomes.
Together in success.
Once solutions have demonstrated the desired outcomes, we enter into commercial agreements, including licensing and acquisition, with national health systems and industry partners to achieve meaningful scale.
"We have been incredibly impressed with the thoughtfulness and rigour with which Helix approached the ReSPECT process..."
Consultant Physician, ReSPECT working group
Collaborators and delivery partners
We enable diverse organisations and complementary disciplines to converge as project partners, bringing together the best of science, medicine and technology and bridging academia, public services, charities and the private sector.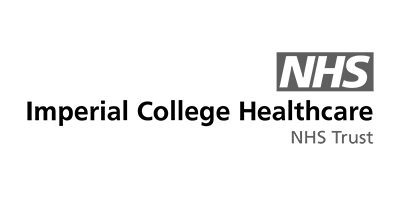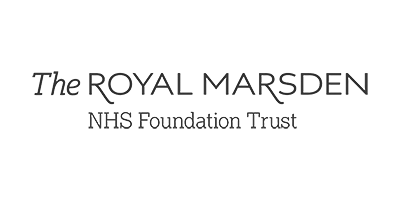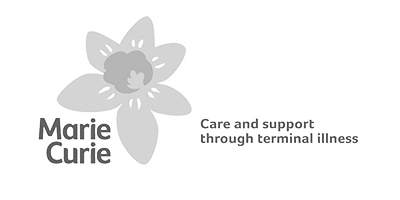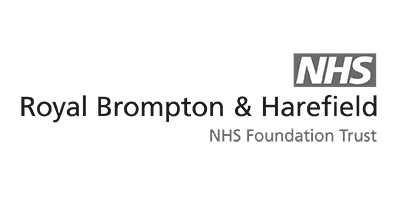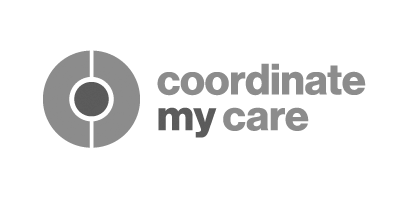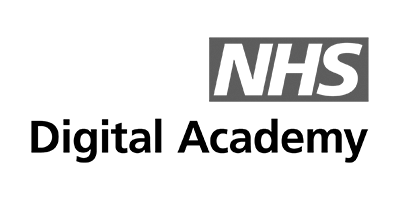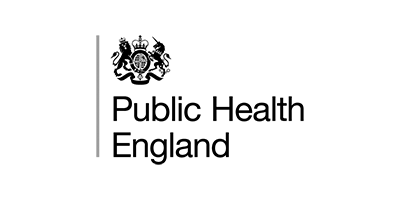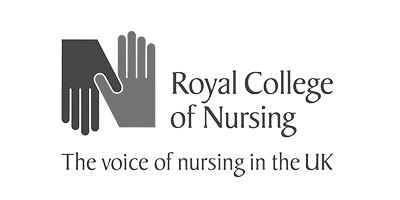 Partner FAQs
How are you funded?
Helix has core funding from sources including UK research councils, corporate partners, and philanthropic trusts. This enables us to do an amount of pre-project exploratory work. Once established, our discrete projects are individually funded according the aims and collaborations involved. Project funding may include grants or awards to achieve specific aims, or partner funding to work towards mutually beneficial aims. We do not normally do fee-for-service consultancy work.
How do you choose new projects?
Helix projects are undertaken once we have satisfied four key determinants:
Significant clinical need with potential to create meaningful impact within 3 - 10 years.
The challenge lends itself to a design-led, digital and/or product based solution.
A feasible exit vision, whether it be a spin-out company, license or on-going delivery partnership.
The convergence factor: an opportunity that exploits our ability to bridge multiple organisations and disciplines.
How do you exit projects?
We will consider exits including a licence deal, sale of IP, or spin-out into a new venture. Where necessary we have created companies early on in the development process. In doing so, we work with Imperial Innovations and InnovationRCA, the technology transfer offices of our parent universities, who offer extensive experience and knowledge in different varieties of commercial agreements and exits.
What does Helix Centre know that our organisation doesn't?
Our strength is in who we are, who we work with and where we are. Our teams are able to drill quickly and deeply into healthcare challenges, accessing a variety of professionals, organisations and the public at-large. We combine a 'start-up agility' that large organisations struggle to achieve, with an academic rigour that provides confidence to NHS commissioners and other payers, as well as industry partners. We have a track record of designing and developing innovative products and services, and we want to work with anyone who is as committed to improving the quality of healthcare as we are (maybe you can help scale solutions too!)
Who is your team and how many of you are there?
Our team is interdisciplinary, but we've got some great:
Clinicians - many undertaking PhDs and other academic degrees connected to a Helix project, alongside their clinical work. Our team includes doctors, nurses and allied health professional.
Designers - experienced professionals from a variety of disciplines including product, industrial, interaction and communication design. Our designers are as comfortable on the ward as they are working on a Sketch file.
Technologists - our in-house team brings deep experience delivering production ready software at global scale. We leverage contemporary technology to solve problems; this could be a conversation agent, a smartphone application or a wearable device.