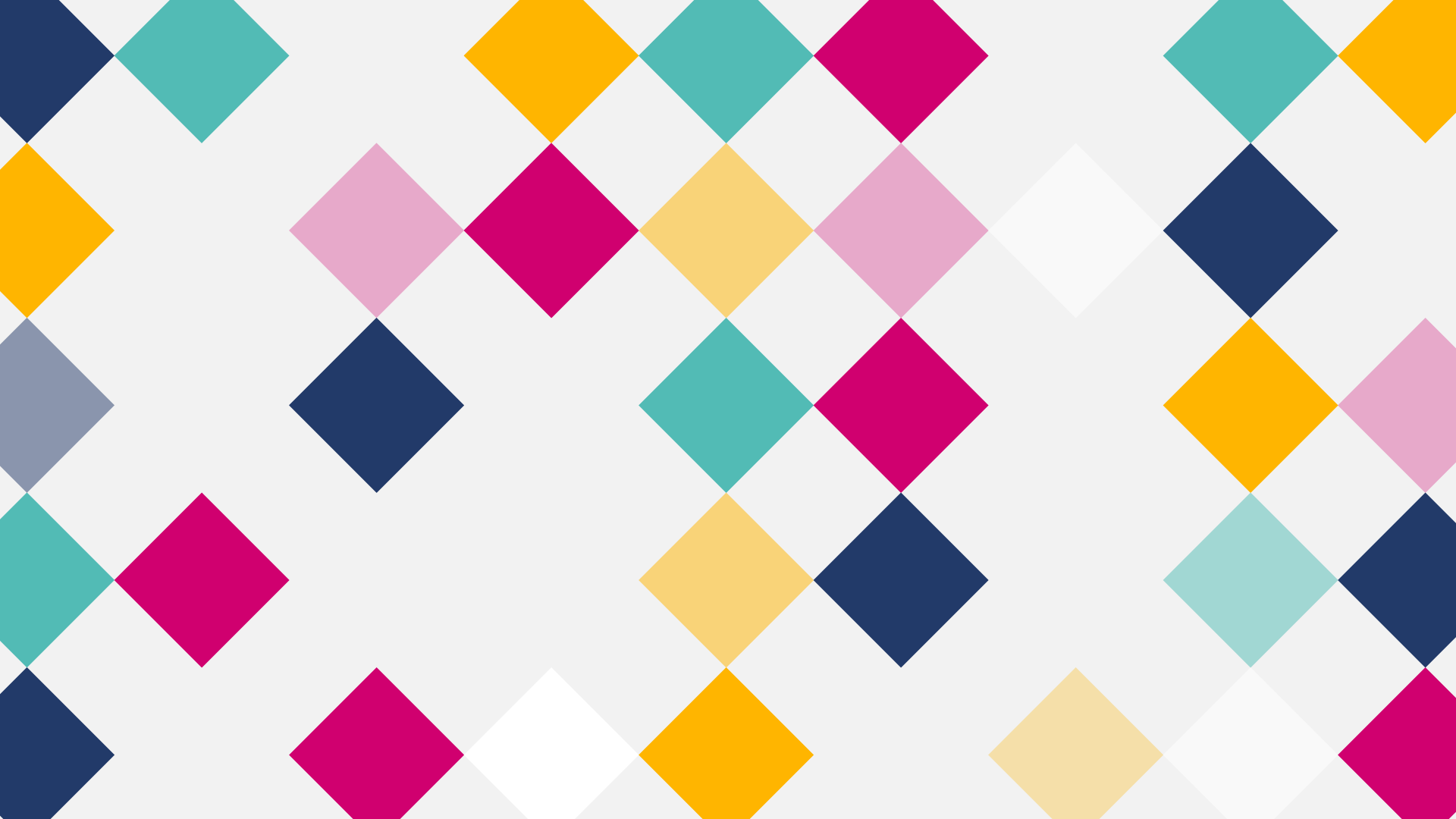 We are an innovation lab working at the heart of healthcare.
We are an innovation lab working at the heart of healthcare.
In fact our studio sits within a major NHS Trust in London, giving us unparalleled access to patients, clinicians and staff
We translate research into products that improve health outcomes
Our work includes Helix Lab, a portfolio of healthcare innovation projects, and the Design Strategy Team, who work with other teams apply our methods.
Helix has designed a series of toolkits with Central North West London NHS Trust that are to be used by any and all NHS Trusts, community teams, care homes and hospices who have identified a need for reliable, informed tools to support the needs of dying people and their carers.
"Helix is unique in combining the creativity of a digital studio and academic rigour of a clinical research lab with unparalleled access to the frontline of healthcare."
Daniel Dickens, MD of Helix Centre
Meet the team
Lord Ara Darzi

Co-Director

Lord Darzi is a Professor of Surgery and Director of the Institute of Global Health Innovation at Imperial College London. Research led by Professor Darzi is directed towards achieving best surgical practice through innovation in surgery and enhancing patient safety and the quality of healthcare. In 2007, he was appointed Parliamentary Under-Secretary of State at the Department of Health. Upon relinquishing this role within central government, Professor Darzi sat as the UK's Global Ambassador for Health and Life Sciences until March 2013. Professor Darzi was appointed and remains a member of Her Majesty's Most Honourable Privy Council since June 2009.

Paul Thompson

Co-Director

Paul is the Rector of the Royal College of Art (RCA). Prior to 2009, he was Director of the Smithsonian Cooper-Hewitt, National Design Museum in New York, where he initiated 'Design for the Other 90%', a programme exploring sustainable design solutions for the developing world. He is a Trustee of the Victoria & Albert Museum and sits on the Ashmolean Museum Board of Visitors. He is also a member of the Programme Advisory Committee of the Wellcome Collection, Wellcome Trust.

Daniel Dickens

Managing Director

Daniel is Managing Director for Helix and brings 15 years experience leading mission-driven ventures and scaling innovation in health and social care. He ensures that our people, processes and projects are aligned, supported and set up to achieve transformative results. Daniel has held leadership roles at the LEO Innovation Lab, onefinestay and Participle, where he led multi-disciplinary teams that designed and scaled radical new solutions in ageing, chronic disease and employment, which improved the lives of thousands of people and changed social policy at the highest levels. He has an MBA from Oxford University's Said Business School and a BA from Williams College in the US.

Dr. Nicholas Appelbaum

Clinical lead

Nicholas is a South African trained clinician with a surgical and global health background, and a Clinical Research Fellow in the Department of Surgery and Cancer, Imperial College London. He is the Clinical Lead at the Helix Centre, providing steer across our portfolio of work, and a Resuscitation Council (UK) Fellow leading our NIHR-funded project building decision support tools for the frontline in paediatric emergency medicine. Nicholas has a particular interest in frugal innovation and the provision of quality care in lower middle income countries and worked in multiple peri-urban clinics and hospitals in South Africa prior to joining Imperial.

Pip Batey

Interaction & Communication Designer

Pip is an Interaction and Communication Designer, currently working across Helix innovation projects in neuro rehabilitation as well as human-centred design engagements with NHS partners. Prior to Helix, she trained as a UX/UI designer at a digital product design agency, Ostmodern, specialising in VOD platforms, and worked as an interaction designer at a range of digital health startups. Pip is also currently completing an MRes in Healthcare & Design at RCA, focused on reducing anxiety in children undergoing surgery.

Dr. Anna-Maria Bielinska

Clinical Research Fellow

Anna-Maria is a researcher and PhD candidate at Imperial College in health policy, collaborating with Helix, focussing on advance care planning in older adults and how to support patients, carers and healthcare professionals in discussions on future healthcare preferences. Anna-Maria has a background as a doctor in medical oncology, in addition to broad experience in hospital medicine. She holds a Masters in Oncology from the Institute in Cancer Research, London and has presented nationally and internationally.

Alice Blencowe

Design Associate

Alice is a design strategist with a background in graphic design and communications, holding a BA in Graphic Design from Kingston. Alice has spent time working at design consultancies, including Mettle Studio. Here, she worked with companies such as General Electric Healthcare and Innocent Drinks as well as smaller start-ups, applying a human-centred approach to problem solving inside their businesses. Alice now specialises in UX & UI design, user-centred research and facilitating innovation through design-thinking; prototyping and designing products and services with an aim to bring about better futures.

Jonathan Clarke

Clinical Research Fellow

Jonathan is a General Surgeon and Clinical Research Fellow at Imperial College London. He Is completing a PhD applying the mathematics of complex systems to understand how healthcare delivery in the NHS may be more efficient and equitable. Jonathan collaborates with Helix in the development of clinical decision support systems, particularly in paediatric drug safety. He holds a Masters in Public Health from Harvard University where he was a Kennedy Scholar.

Imogen Eastwood

Clinical Advisor

Imogen is a clinical advisor for the end-of-life care projects, and Clinical Nurse Specialist in Palliative Care at CNWL NHS Trust. She was previously Clinical Nurse Specialist at the national referral centre for an inherited neurological disease known as Neurofibromatosis and The National Prion Clinic, and an Outreach Nurse for Kala Azar project Fulbaria, Bangladesh with Medecins Sans Frontieres and Specialist A&E Nurse for the Royal London Hospital.

Calandra Feather

Clinical Research Fellow

Cally is a Paediatric Nurse, with experience in clinical research with the Paediatric Research Unit at St Marys Hospital, as the lead nurse on numerous paediatric clinical trials and audits. Prior to research, Cally brings with her 8 years' experience as a Sister in Paediatric Intensive Care. Cally is working with Helix as a paediatric clinical advisor and is currently completing an MD Res, studying the Helix Centre's work in Paediatric drug safety.

Gianpaolo Fusari

Senior Designer

Gianpaolo is an Industrial Designer with over 10 years experience in product design and development in healthcare. Since joining Helix, Gianpaolo has applied his product design skills in different projects including improving uptake to bowel cancer screening and reducing pressure ulcers caused by oxygen therapies. He currently leads our work in neurorehabilitation where he is working with stroke survivors and clinicians to develop solutions to improve arm rehabilitation. Before joining Helix he was a Senior Research Associate at the Helen Hamlyn Centre for Design where he led the design work on the award-winning redesign of the UK ambulance. Gianpaolo holds a joint MA/MSc from the RCA and Imperial.

Ella Gibbs

Clinical Advisor

Ella is a physiotherapist with a specific interest in neurological rehabilitation. She is providing advice and support to the Helix Centre on a stroke rehabilitation project aimed at enhancing arm recovery. Ella's main interests lie in improving patient outcomes and staff efficiency. She has experience of delivering therapy in the public and private sector in both acute and community settings. She is currently doing a MSc in Health Policy at Imperial College London.

Matthew Harrison

Senior Designer

As a senior designer Matthew leads human centred design projects within Helix. These projects have included Hark, ReSPECT and the first Helix Spin out - Digital Care Planning. Matthew is a graduate of Imperial and the RCA. He was a Senior Research Associate at the Helen Hamlyn Centre for Design, leading several commercial and research council funded projects. In 2009 he set up Studiohead Ltd working extensively with Imperial College to create groundbreaking innovations in surgical education and simulation.

Claudia Hopkins

Interaction designer

Claudia is a part of the end-of-life care team at Helix Centre. She is driven to decrease barriers for people accessing health care by using evidence-based and co-creative approaches. Across her experiences in the UK and Canada she has created interventions that can scale in complex systems. Prior to joining Helix Centre, Claudia worked in Public Health England Digital, Ontario Digital Service, Vancouver Coastal Health and the University of British Columbia's Division of Continuing Professional Development. She received her Bachelor of Design from Emily Carr University, which is situated on unceded, traditional and ancestral territories of Musqueam, Squamish and Tsleil-Waututh peoples.

Sophie Horrocks

Designer

Sophie is a human-centred designer and researcher focused on intuitive and inclusive design of products and services to improve quality of life. She has worked and studied internationally across UK, Hong Kong, Tokyo and New York, bringing a global perspective to social design challenges. Previous experience has led her to work with clients including Hong Kong Stock Exchange, Kering, Design Trust and exhibiting works at Salone del Mobile and London Craft Week. Sophie worked on third-sector projects across these locations, bringing a sensitivity towards local culture and community to her design approach. She holds an MA/MSc in Global Innovation Design from the Royal College of Art and Imperial College London.

Lily Hoskin

Software Developer

Lily is a software engineer and patient centered design advocate. She specialises in building software which is empathetic to patient needs, highly accessible and conforms to health care regulations. She previously worked on a number of different medical technology innovations with a focus on rapidly producing prototypes suitable for evaluation in clinical trials. At Helix Centre she is developing a platform to increase patient engagement with stroke rehabilitation.

Cat Kilkenny

Patient & Public Involvement Officer

Cat is passionate about developing and delivering research and services with the people who will be most affected by them, especially people who are often left out of these conversations. She has an MSc in Global Health & Social Justice and draws on her background in involvement, health and disability policy and research to put people at the centre of our work. She is currently working across end of life and mental health projects.

Anna Lawrence-Jones

PPIE Manager

Anna is the Patient and Public Involvement and Engagement Lead at the Institute of Global Health Innovation. Anna works across the IGHI (including the NIHR Imperial Patient Safety Translational Research Centre (PSTRC), the Helix Centre for Design and the Centre for Health Policy) to support the meaningful involvement of patients, carers and public in research. Anna sits in the Design Strategy Team (DST), who also work in a cross-cutting way with researchers, clinicians and patients across the IGHI. Anna and the DST are looking to engage and involve the public in innovative ways around complex topics including data sharing (www.datacanofworms) and hearing loss (www.hearingbirdsong.com).

Rachel Marsden

Service Designer

Rachel is a Service and Systems Designer, using systems thinking approaches to bring clarity to complexity while ensuring that human needs and behaviours remain central to each part of the design process. She holds an MA in Multidisciplinary Design from the National College of Art, Dublin and a BA from Trinity College Dublin/Sorbonne Paris IV. Prior to joining Helix Centre, Rachel worked as a designer for Fjord at The Dock, Accenture's global innovation centre.

Marius Matei

Senior Software Developer

Marius is a Senior Developer at Digital Care Planning. He develops end to end technological solutions focusing on usability, security and privacy. Past experience allows him to work on all sides of a product, being able to switch roles and adapt fast. He is always on the lookout for new developments in the software industry.

John Morrell

Senior Software Engineer

John is a Senior Software Engineer specialising in iOS mobile applications. He has gained a large amount of product and engineering experience working within a diverse range of startups and larger organisations, successfully delivering a number of high profile applications including the launch of BBC iPlayer on mobile. As part of the Helix Technology team he works closely with clinicians and designers to build effective technical solutions for healthcare.

Lenny Naar

Design Strategist

Lenny is a design strategist, working to create a harmony between people-centred creative tactics and economic objectives. Lenny has worked with numerous leading design consultancies such as Pentagram, SYPartners and Smart Design in New York, San Francisco and London. In healthcare, he worked with Healthagen, a division of Aetna, on using design methodologies to bring health technology innovations to market for providers, payers, employers and consumers.

Dr. Philip Pratt

Senior Research Fellow

Philip obtained his undergraduate degree from the Department of Mathematics at Imperial College. Continuing at the College, he studied for a PhD in the Neural Systems Engineering Group within the Department of Electrical and Electronic Engineering. For over 13 years he subsequently worked as a quantitative analyst at a number of top-tier investment banks. Following a change in career, he was appointed Senior Research Fellow at the Hamlyn Centre for Robotic Surgery, Imperial College, and more recently within the Department of Surgery and Cancer, and now undertakes a very active research programme in the field of image-guided surgery. He has successfully translated new technology and software into clinical practice.

Brian Quan

Senior Software Engineer

Brian works with clinicians and designers to build products across mobile, desktop and server-side. He has gained lead development experience in both start up companies and larger organisations, and has a particular interest in applications that seamlessly integrate sensor and wearable data to provide a great user experience. Brian strongly believes that technology can change human life for the better.

Carmen Rodriguez Gonzalvez

Product Manager

Carmen obtained her undergraduate degree from Durham University in physics. She then specialised in astrophysics during her PhD at Cambridge University and her postdoc at CalTech. In 2015 she became the technical lead of a multidisciplinary research team at the Institute of Cancer Research. Here she applied her data analysis skills to model diverse life sciences data and develop several digital solutions to help drive cancer research and therapy. At Helix she is the product manager responsible for developing a decision support system for improving medication error in paediatric emergencies.

Joanne Sarao

Finance and Contracts Manager

Joanne supports the finance, grant management and contract activities of two Institute of Global Health Innovation's research centres: Centre for Health Policy and Helix Centre. Joanne's experience is in the field of financial, budgeting, operations and project management in various sectors such as banking, healthcare and higher education. Prior to joining Imperial College she has worked in University College London, Weill Cornell Medical College New York, based in Qatar and St Mary's NHS Trust.

Deborah Szebeko

Associate

Deborah founded thinkpublic in 2004 after volunteering at Great Ormond Street Children's Hospital, where she spotted the opportunity to use design to improve the patient experience and healthcare services. She was an early pioneer of co-design and user engagement, speaking at international events, writing publications on innovative service design methods, she's won a wide range of design and social entrepreneurship awards for her work. Deborah has experience of designing and launching social ventures/services for global health-tech and pharma businesses, charities and the public sector.  She is also a holistic health practitioner and runs immersive wellbeing events to inspire creativity, thoughtful leadership and improve mental wellbeing for communities and organisations.

Ivor Williams

Senior Designer

Ivor is a designer, developing new ways of thinking about and experiencing death and dying in the 21st century. His expertise includes design research, communication and product design. He leads the end-of-life care project at the Helix Centre, and co-founded the first Helix Centre spin-out venture, Digital Care Planning. He co-leads the development of Cove, a flagship mental health app available on the NHS, with his social tech company Humane Engineering. He is visiting lecturer at Imperial College London, and was visiting professor of Information Design at the University of Venice from 2014–2016. Prior to joining Helix, Ivor was an art director at Tellart and studio director at the Italian research centre, Fabrica.
Our funders
Our work relies on funding from a range of funders across UK Research and Innovation, grants from healthcare innovation funds, and generous philanthropic donations.