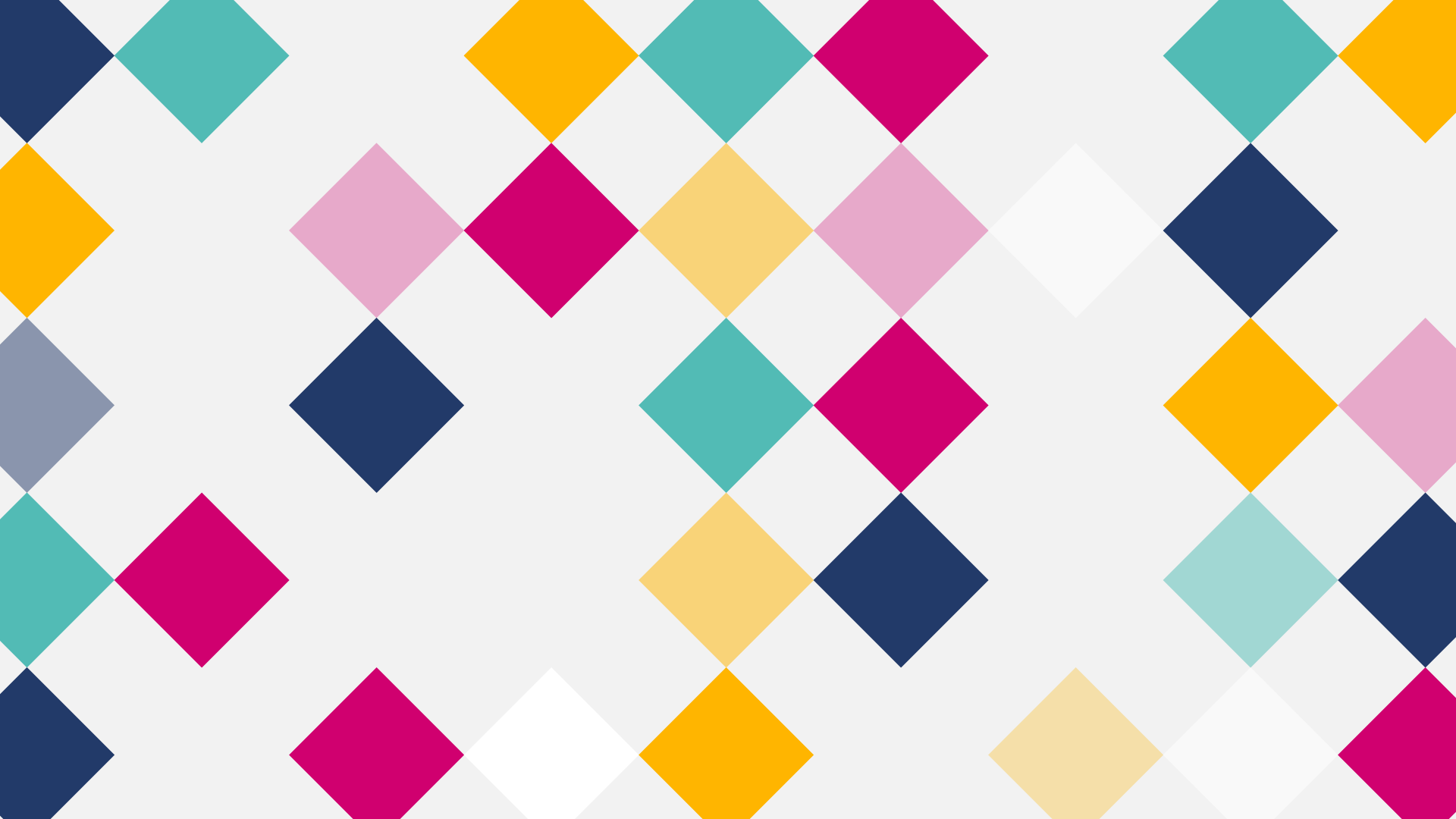 We are an innovation lab working at the heart of healthcare.
We are an innovation lab working at the heart of healthcare.
In fact our design studio sits within a major NHS Trust in London, giving us unparalleled access to patients, clinicians and staff
We translate research into products that improve health outcomes
Our work includes Helix Lab, a portfolio of healthcare innovation projects, and the Design Strategy Team, who work with other teams apply our methods.
Helix has designed a series of toolkits with Central North West London NHS Trust that are to be used by any and all NHS Trusts, community teams, care homes and hospices who have identified a need for reliable, informed tools to support the needs of dying people and their carers.
"Helix is unique in combining world-class design talent, clinical expertise and academic research with unparalleled access to patients and the frontline."
Leila Shepherd, MD of Helix Centre
Meet the team
Lord Ara Darzi

Co-Director

Lord Darzi is a Professor of Surgery and Director of the Institute of Global Health Innovation at Imperial College London. Research led by Professor Darzi is directed towards achieving best surgical practice through innovation in surgery and enhancing patient safety and the quality of healthcare. In 2007, he was appointed Parliamentary Under-Secretary of State at the Department of Health. Upon relinquishing this role within central government, Professor Darzi sat as the UK's Global Ambassador for Health and Life Sciences until March 2013. Professor Darzi was appointed and remains a member of Her Majesty's Most Honourable Privy Council since June 2009.

Paul Thompson

Co-Director

Paul is the Rector of the Royal College of Art (RCA). Prior to 2009, he was Director of the Smithsonian Cooper-Hewitt, National Design Museum in New York, where he initiated 'Design for the Other 90%', a programme exploring sustainable design solutions for the developing world. He is a Trustee of the Victoria & Albert Museum and sits on the Ashmolean Museum Board of Visitors. He is also a member of the Programme Advisory Committee of the Wellcome Collection, Wellcome Trust.

Leila Shepherd

Managing Director

Leila has nearly 20 years' experience in developing and scaling healthcare technology from concept to launch.  Prior to joining Helix, she was part of the executive management team at NHS Digital where she led key national delivery initiatives as part of the Covid response, as well as shaping the strategy for delivery of digital and data architecture for the NHS. Before this, she was a consultant at McKinsey & Company, leading multi-disciplinary teams to deliver tangible impact in areas including wearables, advanced analytics, and commercial strategy. Leila began her career as CTO of Imperial spin-out DNA Electronics, a developer of point-of-care diagnostics.  She has a PhD in Electronic Engineering, holds multiple patents, and has extensively published novel analytical techniques in high-impact journals.

Steve McAteer

Advisor and Private Secretary to Professor Darzi

Steve provides advisory expertise, briefing and project management skills to support Professor Darzi in the strategic alignment of activities across a broad range of academic, parliamentary, humanitarian and commercial arenas, including the Helix Centre. Prior to this, Steve was Research Manager for Professor Darzi, and has also held a number of other positions at Imperial, including within the Faculty Research Strategy teams for both Medicine and Engineering; and as Science and Business Manager for the Ovarian Cancer Action Research Centre. Steve obtained his undergraduate Masters degree in Chemistry from University of Southampton, specialising in synthetic organic chemistry during his PhD at University of Leeds, and subsequent postdoctoral research appointments at the Australian National University and University College London.

Dr. Nicholas Appelbaum

Clinical lead (Dosium)

Nicholas is a South African trained clinician with a surgical and global health background, and a Clinical Research Fellow in the Department of Surgery and Cancer, Imperial College London. He is the Clinical Lead at the Helix Centre, providing steer across our portfolio of work, and a Resuscitation Council (UK) Fellow leading our NIHR-funded project building decision support tools for the frontline in paediatric emergency medicine. Nicholas has a particular interest in frugal innovation and the provision of quality care in lower middle income countries and worked in multiple peri-urban clinics and hospitals in South Africa prior to joining Imperial.

Pip Batey

Interaction & Communication Designer

Pip is currently working on a range of human-centred projects in public engagement, research and education across the Institute of Global Health Innovation (IGHI) and NHS partners. She also leads the design workstream of Climate Cares, a IGHI-Grantham Institute multidisciplinary program, which aims to understand and support mental health in our changing climate. Pip's research focus is co-designing experiences, services and products that help to shift mindsets and equip communities to become resilient in times of crisis. Prior to working at Helix and IGHI, she trained as a UX/UI designer at a digital product design agency, Ostmodern, specialising in VOD platforms, then went on to work for a range of digital healthcare startups. Pip also completed an MRes in Healthcare & Design at RCA, where she co-designed probes to reduce anxiety in children undergoing surgery.

Jonathan Clarke

Clinical Research Fellow (Dosium)

Jonathan is a General Surgeon and Clinical Research Fellow at Imperial College London. He Is completing a PhD applying the mathematics of complex systems to understand how healthcare delivery in the NHS may be more efficient and equitable. Jonathan collaborates with Helix in the development of clinical decision support systems, particularly in paediatric drug safety. He holds a Masters in Public Health from Harvard University where he was a Kennedy Scholar.

Imogen Eastwood

Clinical Advisor

Imogen is a clinical advisor for the end-of-life care projects, and Clinical Nurse Specialist in Palliative Care at CNWL NHS Trust. She was previously Clinical Nurse Specialist at the national referral centre for an inherited neurological disease known as Neurofibromatosis and The National Prion Clinic, and an Outreach Nurse for Kala Azar project Fulbaria, Bangladesh with Medecins Sans Frontieres and Specialist A&E Nurse for the Royal London Hospital.

Calandra Feather

Clinical Research Fellow

Cally is a Paediatric Nurse, with experience in clinical research with the Paediatric Research Unit at St Marys Hospital, as the lead nurse on numerous paediatric clinical trials and audits. Prior to research, Cally brings with her 8 years' experience as a Sister in Paediatric Intensive Care. Cally is working with Helix as a paediatric clinical advisor and is currently completing an MD Res, studying the Helix Centre's work in Paediatric drug safety.

Gianpaolo Fusari

Senior Designer

Gianpaolo is an Industrial Designer with over 10 years experience in product design and development in healthcare. Since joining Helix, Gianpaolo has applied his product design skills in different projects including improving uptake to bowel cancer screening and reducing pressure ulcers caused by oxygen therapies. He currently leads our work in neurorehabilitation where he is working with stroke survivors and clinicians to develop solutions to improve arm rehabilitation. Before joining Helix he was a Senior Research Associate at the Helen Hamlyn Centre for Design where he led the design work on the award-winning redesign of the UK ambulance. Gianpaolo holds a joint MA/MSc from the RCA and Imperial.

Ella Gibbs

Clinical Advisor

Ella is a physiotherapist with a specific interest in neurological rehabilitation. She is providing advice and support to the Helix Centre on a stroke rehabilitation project aimed at enhancing arm recovery. Ella's main interests lie in improving patient outcomes and staff efficiency. She has experience of delivering therapy in the public and private sector in both acute and community settings. She is currently doing a MSc in Health Policy at Imperial College London.

Alice Gregory

Designer

Alice is a designer working on a variety of projects at Helix bringing a practical approach to user centred design. She is working with Sussex Integrated Care System on developments to their shared care record and with the London Office for Technology and Innovation on an intervention to reduce isolation amongst people living with dementia. Alice has also co-ordinated the Healthcare and Design Masters module run by Helix for students at RCA & Imperial. Prior to joining Helix Alice worked at the BBC, designing digital tools for content creators and experiences for audiences that help them find the most interesting things within the BBC for them.Alice studied BSc Product Design and Management, culminating in the design of a Mascara package that does not rely on vision in order to apply cosmetics.

Matthew Harrison

Senior Designer

Matthew is a theme lead and Senior Designer, and the Human-Centred Design Lead in the UK DRI Care Research & Technology Centre (CR&T). He brings over a decade of experience in conducting participatory design projects in challenging areas of healthcare, including a clinical task management platform (bought by Google DeepMind), an Advance Care Planning Platform (SBRI Healthcare), the ReSPECT process (used throughout UK), and an emergency paediatric clinical decision support tool (Dosium). Since 2019, he has focussed on designing with people affected by dementia. He works across CR&T to bring public and participant input into the development of software interfaces and devices from Imperial's labs. During the pandemic he developed techniques to co-design with participants online, resulting in Community Makers, and a LOTI funded project.

Sophie Horrocks

Designer

Sophie is a human-centred designer and researcher focused on intuitive and inclusive design of products and services to improve quality of life. She has worked and studied internationally across UK, Hong Kong, Tokyo and New York, bringing a global perspective to social design challenges. Previous experience has led her to work with clients including Hong Kong Stock Exchange, Kering, Design Trust and exhibiting works at Salone del Mobile and London Craft Week. Sophie worked on third-sector projects across these locations, bringing a sensitivity towards local culture and community to her design approach. She holds an MA/MSc in Global Innovation Design from the Royal College of Art and Imperial College London.

Lily Hoskin

Software Developer

Lily is a software engineer and patient centered design advocate. She specialises in building software which is empathetic to patient needs, highly accessible and conforms to health care regulations. She previously worked on a number of different medical technology innovations with a focus on rapidly producing prototypes suitable for evaluation in clinical trials. At Helix Centre she is developing a platform to increase patient engagement with stroke rehabilitation.

Cat Kilkenny

Patient & Public Involvement Officer

Cat is passionate about developing and delivering research and services with the people who will be most affected by them, especially people who are often left out of these conversations. She has an MSc in Global Health & Social Justice and draws on her background in involvement, health and disability policy and research to put people at the centre of our work. She is currently working across end of life and mental health projects.

Anna Lawrence-Jones

PPIE Manager

Anna is the Patient and Public Involvement and Engagement Lead at the Institute of Global Health Innovation. Anna works across the IGHI (including the NIHR Imperial Patient Safety Translational Research Centre (PSTRC), the Helix Centre for Design and the Centre for Health Policy) to support the meaningful involvement of patients, carers and public in research. Anna sits in the Design Strategy Team (DST), who also work in a cross-cutting way with researchers, clinicians and patients across the IGHI. Anna and the DST are looking to engage and involve the public in innovative ways around complex topics including data sharing (www.datacanofworms) and hearing loss (www.hearingbirdsong.com).

Marius Matei

Senior Software Developer (Dosium)

Marius is a Senior Developer at Digital Care Planning. He develops end to end technological solutions focusing on usability, security and privacy. Past experience allows him to work on all sides of a product, being able to switch roles and adapt fast. He is always on the lookout for new developments in the software industry.

Clare McCrudden

Policy Fellow

Clare is a qualified Social Worker with professional experience working in both hospital and community care settings. Clare works in behavioural science as part of Change Lab, as well as within product innovation at Helix. Clare was recently PPIE Lead (maternity cover) at Helix and is experienced in managing Patient and Public Involvement and Engagement (PPIE) through interagency working between the NHS and charity sector. Clare completed a MSc in Global Health at Maastricht University, and led an evidence-informed public health project in Bogotá, Colombia. Clare works across the IGHI and sits in Helix's Design Strategy Team, working in a cross-cutting way with researchers, clinicians and patients across the institute. Clare is passionate about a holistic, person-centred and social justice approach to health.

John Morrell

Senior Software Engineer (Dosium)

John is a Senior Software Engineer specialising in iOS mobile applications. He has gained a large amount of product and engineering experience working within a diverse range of startups and larger organisations, successfully delivering a number of high profile applications including the launch of BBC iPlayer on mobile. As part of the Helix Technology team he works closely with clinicians and designers to build effective technical solutions for healthcare.

Lenny Naar

Associate

Formally trained as a graphic and communication designer, Lenny has devoted his career to genuinely understanding people and using design to make their lives better. Lenny established the Design Strategy Team at Helix, an interdisciplinary team who leverage human centred design methods to support health system stakeholders and researchers address all sorts of unique problems beyond a product focus. Now, as interim Managing Director, Lenny supports the team across Helix and its partners to enable its people, processes, and projects to deliver an outsized impact to health and care. In addition to working with numerous design consultancies prior to joining Helix in 2015, Lenny worked inside a major U.S. health insurance company on population health management tools to support value-based care.

Dr. Fiona O'Driscoll

Policy Fellow

Fiona is a qualified doctor from Trinity College Dublin with a background in management consulting who brings this unique combination of experience to her role as Data Health Policy Fellow, always ensuring that the patient is at the centre of all the work that she does. Prior to joining the Helix Centre, Fiona worked at Accenture on a broad range of projects with public and private sector healthcare clients. Fiona is currently completing a MSc in Public Health at the London School of Hygiene & Tropical Medicine.

Dr. Philip Pratt

Senior Research Fellow (Dosium)

Philip obtained his undergraduate degree from the Department of Mathematics at Imperial College. Continuing at the College, he studied for a PhD in the Neural Systems Engineering Group within the Department of Electrical and Electronic Engineering. For over 13 years he subsequently worked as a quantitative analyst at a number of top-tier investment banks. Following a change in career, he was appointed Senior Research Fellow at the Hamlyn Centre for Robotic Surgery, Imperial College, and more recently within the Department of Surgery and Cancer, and now undertakes a very active research programme in the field of image-guided surgery. He has successfully translated new technology and software into clinical practice.

Brian Quan

Senior Software Engineer

Brian works with clinicians and designers to build products across mobile, desktop and server-side. He has gained lead development experience in both start up companies and larger organisations, and has a particular interest in applications that seamlessly integrate sensor and wearable data to provide a great user experience. Brian strongly believes that technology can change human life for the better.

Carmen Rodriguez Gonzalvez

Product Manager (Dosium)

Carmen obtained her undergraduate degree from Durham University in physics. She then specialised in astrophysics during her PhD at Cambridge University and her postdoc at CalTech. In 2015 she became the technical lead of a multidisciplinary research team at the Institute of Cancer Research. Here she applied her data analysis skills to model diverse life sciences data and develop several digital solutions to help drive cancer research and therapy. At Helix she is the product manager responsible for developing a decision support system for improving medication error in paediatric emergencies.

Deborah Szebeko

Associate

Deborah founded thinkpublic in 2004 after volunteering at Great Ormond Street Children's Hospital, where she spotted the opportunity to use design to improve the patient experience and healthcare services. She was an early pioneer of co-design and user engagement, speaking at international events, writing publications on innovative service design methods, she's won a wide range of design and social entrepreneurship awards for her work. Deborah has experience of designing and launching social ventures/services for global health-tech and pharma businesses, charities and the public sector.  She is also a holistic health practitioner and runs immersive wellbeing events to inspire creativity, thoughtful leadership and improve mental wellbeing for communities and organisations.

Ivor Williams

Senior Designer

Ivor is a designer, developing new ways of thinking about and experiencing death and dying in the 21st century. His expertise includes design research, communication and product design. He leads the end-of-life care project at the Helix Centre, and co-founded the first Helix Centre spin-out venture, Digital Care Planning. He co-leads the development of Cove, a flagship mental health app available on the NHS, with his social tech company Humane Engineering. He is visiting lecturer at Imperial College London, and was visiting professor of Information Design at the University of Venice from 2014–2016. Prior to joining Helix, Ivor was an art director at Tellart and studio director at the Italian research centre, Fabrica.
Our funders
Our work relies on funding from a range of funders across UK Research and Innovation, grants from healthcare innovation funds, and generous philanthropic donations.