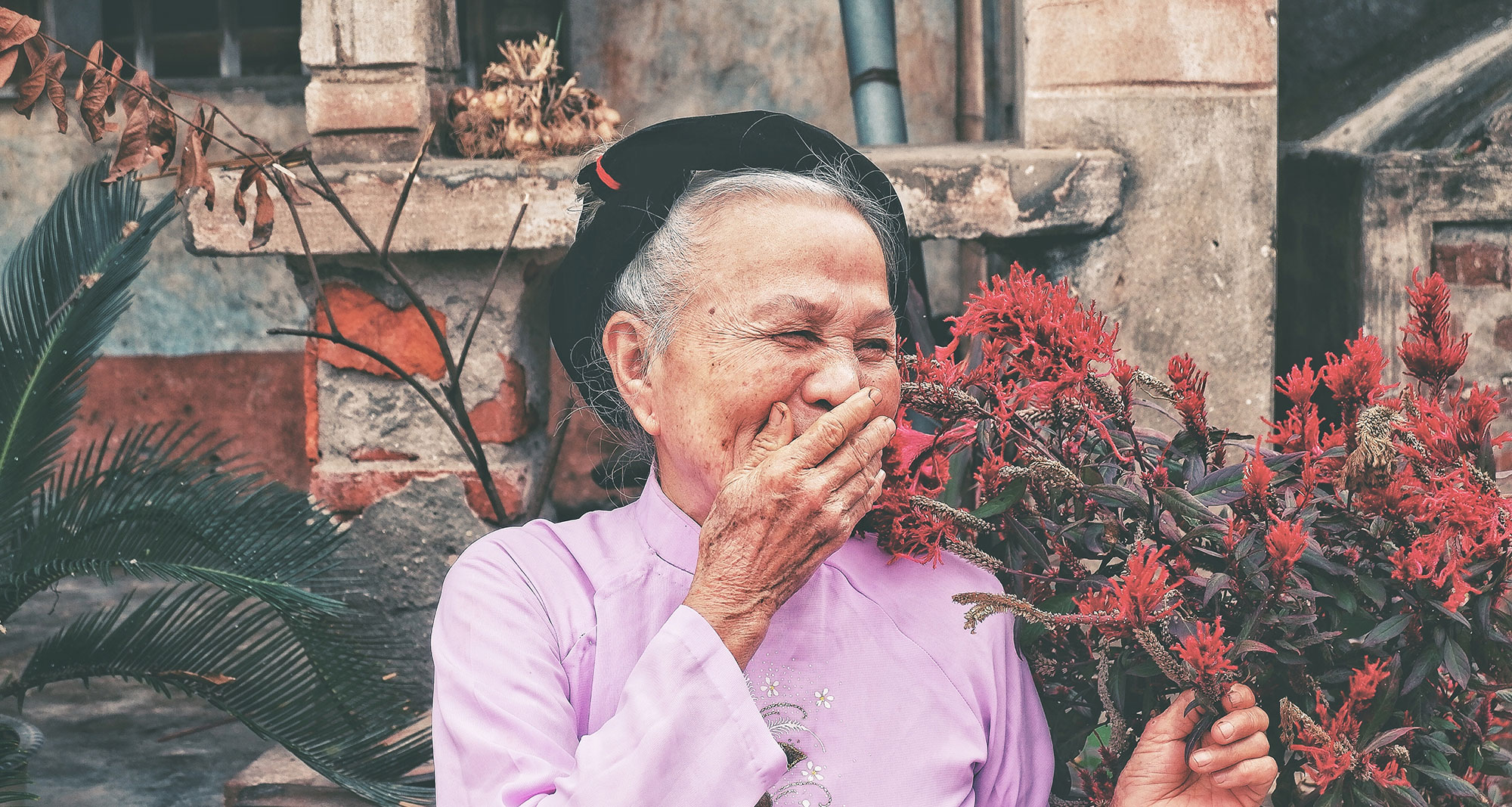 Living well until we die
Designing future hospice care with individuals, families and professionals
The medical innovations of the 20th century radically changed the way we die, moving it from the home to the hospital. At the same time, hospices flourished and brought compassionate, holistic care to people at the end of their life. Yet today hospice care remains a service limited for the few. We are working with individuals, families and partners in the hospice sector to design new products and services that support us all to live well until we die.
Hospices deliver the most specialised and experienced end-of-life care in the UK, caring for around 360,000 people each year. They are excellent places to meet the many needs of the dying person, however they suffer from a variety of problems, not least of all that there are too few referrals from community services and hospitals to hospices, which means patients do not benefit from the experience of hospice staff at the end of their life. Informal carers often have little to no experience in caring for a dying person, yet in this context they can play a significant role. When thinking about any future hospice care model, the needs of these caregivers should be considered; the caring burden is physical, mental, emotional, and financial, causing high levels of anxiety and stress over a long period of time.
To understand the complex systems of care involved inside and outside the hospice, and to find a way to effectively deliver a solution, we're partnering with two leading organisations, Marie Curie and St Christopher's Hospice. Both have international reputations for leading the field in holistic end of life care - in the case of St Christopher's, it was pioneered there!
During our initial discovery phase, we spent time with doctors, nurses, spiritual leads and social workers, in therapy units and consulting rooms, to see how care was delivered. We heard about the challenges of expectations in end of life care; families rarely know what to expect. We were privileged to sit with families as nurses tended to dying loved ones. We heard the stories and experiences of real people, as they experienced the end of their life.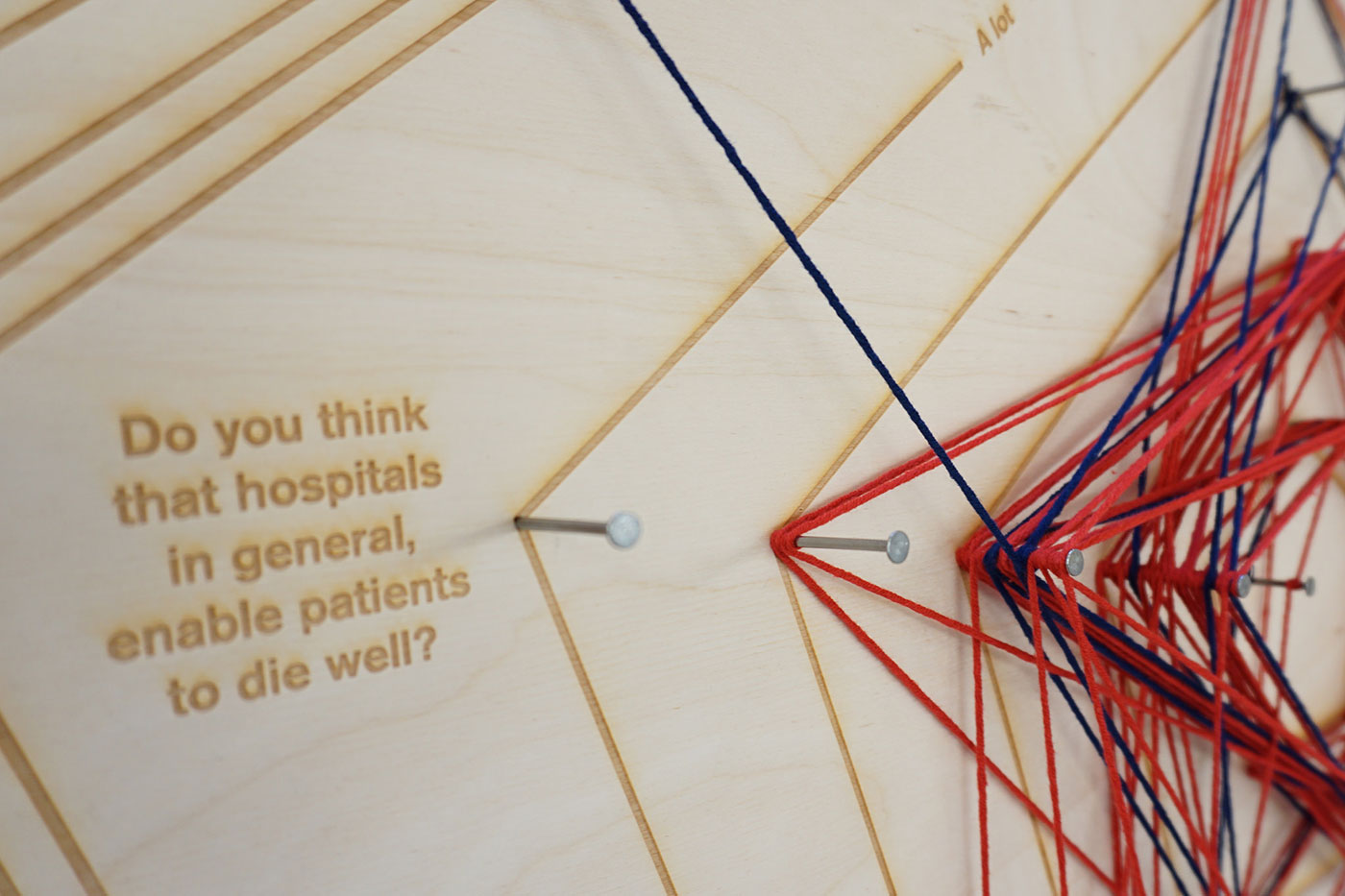 Public engagement around perceptions of end of life care
The experience of dying is deeply human. It is a uniquely emotional, psychological, spiritual, and at times mystical time, which everyone will experience. Death can be a terrifying prospect for many, but it is clear that high quality, timely end-of-life care can make a huge difference. In order make radical improvements to the holistic care of the dying person, we believe there is a greater need to support dying people with their spiritual, emotional and psychological (together, often referred to as psychosocial) needs.
There is an enormous opportunity to improve the quality of care by enhancing the abilities of those caring for them to support and accompany this experience. Reflecting upon the death of her mother, one carer told us: "All the attention was on my mother, but what about me? I was the primary carer, living with her, and I felt overwhelmed by a lot of it."
We are currently developing new prototype services, which address these complex issues and leverage the expertise of the hospice movement.
Patients and families are seeking new tools to support long-term complex needs, to be empowered to care for each other - in their family and in their communities. We believe human- centred design and contemporary technology will have a key role in enabling this shift. We are working to establish a tangible vision for the future of holistic end-of-life care, that supports everyone to live as well as possible - with all the joy, sorrow and meaning that comes with it - until the very end.